Loon Photography – 5 tips for better loon photos
June 16, 2023 by Antony C.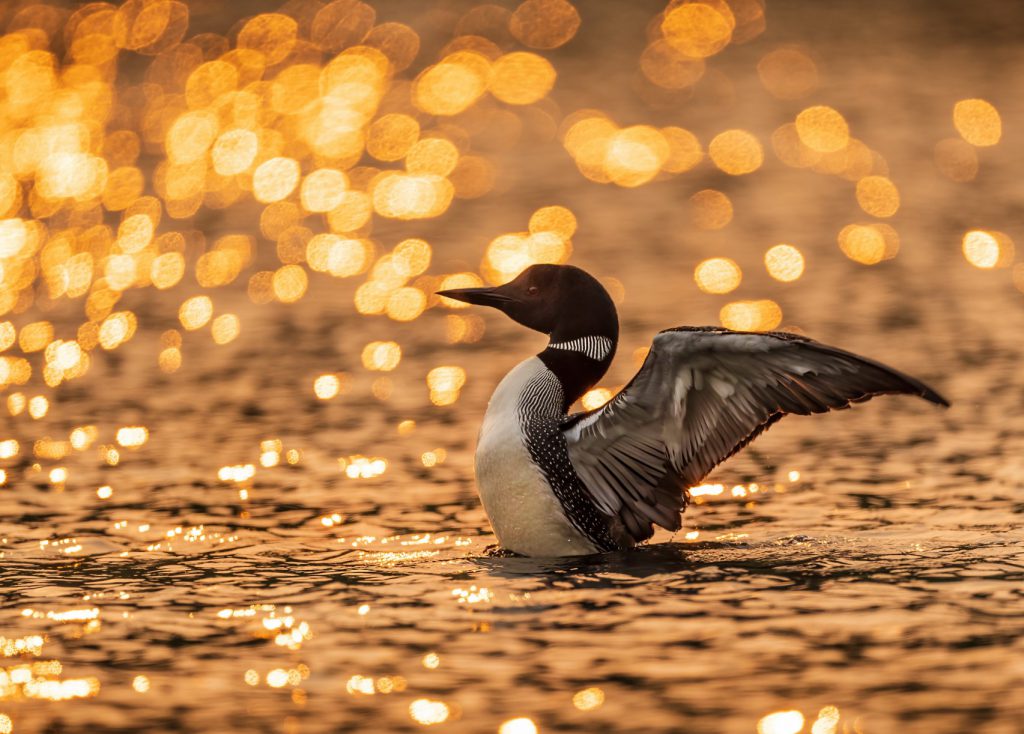 The loon is one of Canada's iconic birds found in many lakes across the country during the summer months. Their elusive behaviour makes photographing them difficult even for seasoned professional wildlife photographers. Capturing loons in their habitat with a camera can be very rewarding and a peaceful way to spend a morning or afternoon.
Here are a few tips for better loon photos:
Tip 1– Location. You should research lakes where loons are known to frequent. Loons return to the same lakes each season so don't waste your time searching for loons on lakes they don't visit.
Tip 2– Position. Ideally, photograph loons from a boat rather than shore. Loons are reasonably fast ON the water and super fast UNDER the water making them difficult to locate from land and possibly far away. If you have access to a boat, it makes getting close to them easier.
Tip 3– Hire a guide to help you locate and photograph loons. Some tour operators specialize in finding loons and positioning their boat to optimize camera angles. North Of 49 Photo Tours is one such operator specializing in loon photography located near Haliburton, Ontario.
Tip 4.1 – Plan ahead. There's a lot going on when photographing loons from a boat. You need to consider lens choice, focus modes, quality of light, shutter speed, aperture, waves and sun orientation to the loon. Once these are all figured out, the loon may be gone! It's best to set up your gear ahead of time so you can focus on shooting rather than settings.
Tip 4.2 – Gear Choice. Lenses in the 300-600mm focal length range are the best for loon photography. It's always best to choose cameras with fast action capability … either a mirrorless camera or a DSLR. Choose a fast shutter speed of at least 1/2000 and wide-open aperture on your lens. Since you may be shooting in the early morning or late afternoon, allow your ISO go as high as 6400 or even higher depending on the camera.
Tip 5 – Shoot a LOT of photos. You will find that loons move slowly … then quickly … in the blink of an eye. Use your camera's fast action settings to maximize your success rate. Anticipate loon behaviour as they stretch and preen and dive.
Hopefully you will find success photographing loons! If you need camera advice, contact CameraCanada's loon specialist Antony Chodas